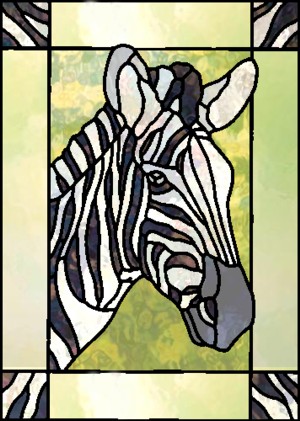 Bold black and white may be framed in soft or bold colours.
Instead of pure black an white, why not use shades of grey and off-color white?
African themed stained glass decor is undergoing a surge in popularity.
Since children love zebras, this is be a great addition to a child's room,
that they can still love as they grow up.